Since we are not able to travel right now we decided to do a Global Table Adventure. I found this awesome site -> http://globaltableadventure.com that has meals plans with recipes for 195 countries! I don't know if we will get through them all but we will have fun trying. We will probably only do one every other week so it would take years to all 195!
I decided to go alphabetically so our first country was Afghanistan. We read a little history from Wikipedia to add to the experience.
The meal included. Sabse Borani (Spinach Yogurt Dip) with Noni Afghani (Afghan Flatbread), Burani Bonjon (Spicy Braised Eggplant) topped with Seer Moss (Lemon Garlic Yogurt Sauce) and Kabeli Palau (Afghan Rice with Chicken & Carrots). Firnee (Cardamom & Rose Water Custard) for dessert.
The most most interesting dish was the Firnee. The rosewater was a really different taste!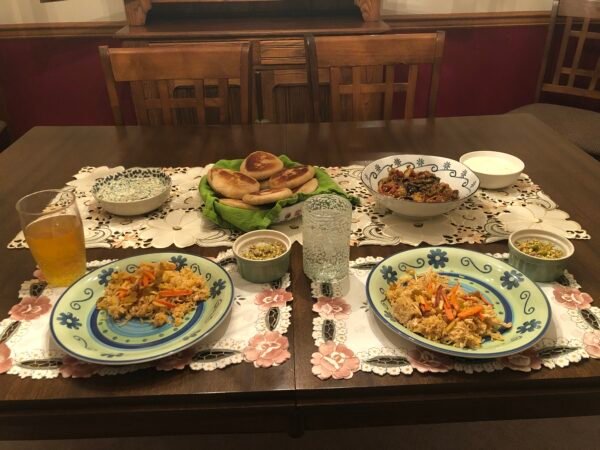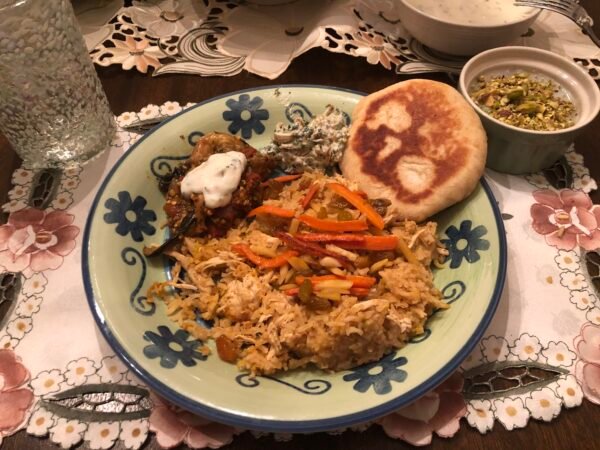 While dining we listened to "Paresh-E Jal". The first song that came up when I searched for traditional Afgan music.