Australia 🇦🇺
Our Australian meal consisted of Aussie Twisted Vegemite Breadsticks, Aussie Burgers, Hasselback Potatoes and Pavlova. While making dinner we had a drink made with Bundaburg Guava and rum. Very good. During dinner we had an Australian Coonawarra red wine. We did not make the Kangaroo Bites that were part of Sasha's meal plan. We just couldn't do it although if we visit Australia, we will probably try them.
The Vegemite breadsticks were tasty but next time we would use more vegemite. Vegemite is very salty, but we could not really taste it with how thinly it was spread on the breadsticks. The Aussie burgers were good. They had bacon, cheddar cheese, red onion, tomato, pickled beet, lettuce, pineapple rings and sunny side up fried eggs on top. They were Huge! We have made hasselback potatoes several times before. The Pavlova was very sweet! It was basically egg whites and sugar. Crunchy on the outside and like a marshmallow on the inside. It was good with strawberries on top.
Australia includes a mainland and several small islands including Tasmania. The Tasmanian devil is from Australia. From Wikipedia, "It is characterised by its stocky and muscular build, black fur, pungent odour, extremely loud and disturbing screech, keen sense of smell, and ferocity when feeding." Not cute like on Bugs Bunny! Tasmania looks beautiful.
Australia was first claimed by the Dutch in the 1600s as New Holland and then by Great Brittan in 1770s as New South Wales. It became Australia in 1901.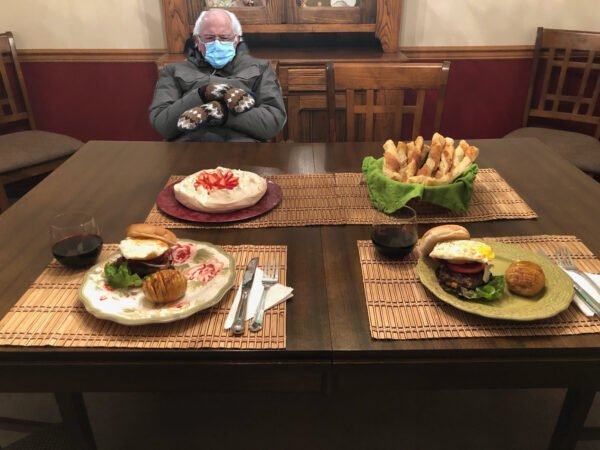 Here is the GeographyNow! Australia video -> https://youtu.be/ynHIlx5RgtI Funny and educational as always!