A 2 week trip down to Georgia and back. March 16 – 28
Day 1 – Tuesday (Travel Day)
Thought we had most things packed up on Monday, but there's always last minute stuff to pack up and we rolled out about 11:30am.
I was a little concerned about the grades thru the West Virginia mountains, but the Highlander handled it great!
Estimated travel time was about 5 hours, but with a couple stops and slower going with the camper, we arrived at Camp Creek about 6PM (We figure add 25% to Maps estimate, so this was right on)
Day 2 – Camp Creek, WV
Mash Fork Campground in Camp Creek State Park is nestled in the WV mountains at about 2000' elevation.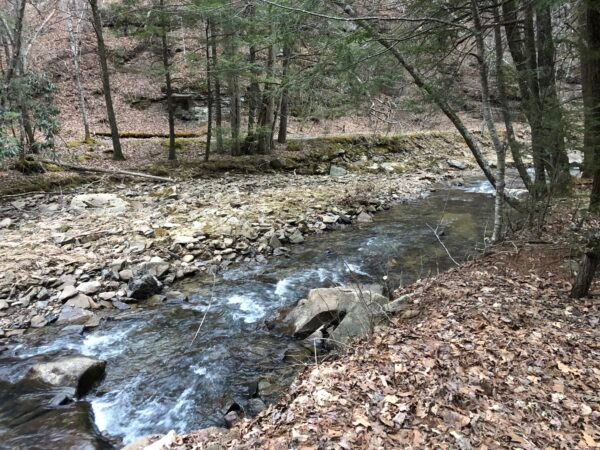 Camp Creek has quite a few hiking trails to enjoy, we chose Mash Fork Falls Trail, which goes up over a ridge line (about 614' climb). For some reason, Lily could just not get the concept of a switch back trail – she kept wanting to go forward every time 🙂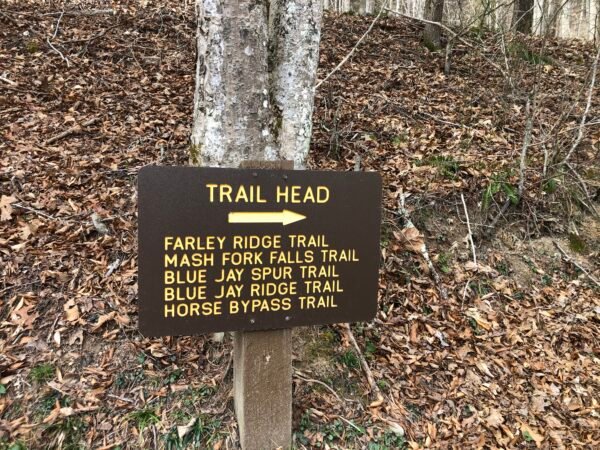 The trail ended back across from the campground at Mash Creek Falls
After the hike, relaxing by the fire with Irish Mules in celebration of St. Pats Day

Day 3 – Thursday (Travel Day)
Oh My God! What a day! What was supposed to be another 5 hour travel day turned into almost 11 hours of driving in down pouring rain, steep grades with dense fog, road construction and a semi breakdown blocking half the freeway! Falling rocks and high cross winds were also offered, but thankfully we didn't experience those. We left about 11am again, but didn't get to Santee until 10pm. None of us, including Lily was a happy camper!
Day 4 – Santee State Park, SC
We stayed in Lakeshore Campground in Santee State Park – the campground was a little further back down some country roads, which was fun late at night, but the sites were more private and wooded than the campground on the other side of the park.
Sinkhole pond trail is a 1 mile loop that takes you through a pine forest, a swamp, and a meadow with a lime stone sinkhole pond. The middle of the loop was flooded so we had to circle back and backtrack from the end trail.
Lime stone nature trail was another 1 mile loop over by the swimming area of the park
Day 5 – Travel/Whippoorwill Farm
Tonight we are staying at Whippoorwill Farm through Harvest Hosts. We love Harvest Hosts. Marisa and James are doing so many amazing things here with regenerative farming, classes and co-partnering.
They co-partner with a bee keeper, composter, mycologist (grows mushrooms) and their 5 year old daughter Ellie who sells chicken eggs.
They use animals on the farm to create feed for their other animals. Did you know chickens will drink goats milk and it is a source of protein?!
Day 6 – Travel/Skidaway
Today's hike brought to you by the letter swamp!
We hiked the Big Ferry Trail behind the campground – about a 3 mile loop and a bit swampy from all the recent rains! There was a wide variety of vegetation – pines, red cedars, palm trees, and live oaks covered in Spanish moss. We also found a variety of fungi.
Day 7 – Monday – Savannah
Self-Guided historic tour of Savannah, courtesy of Betsy and Savannah Walking Tours App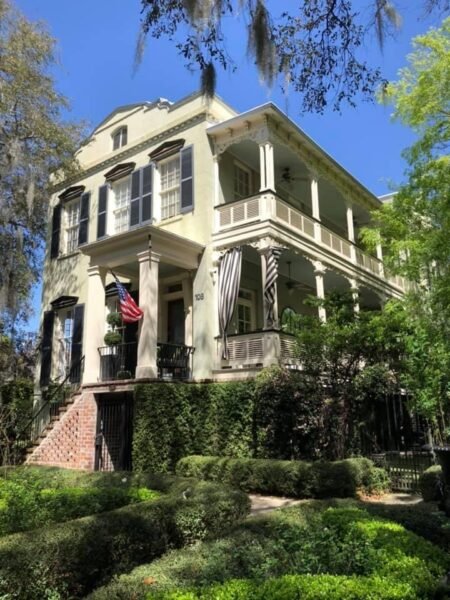 Day 8 – Tuesday- Skidaway Island
Tried hiking the other 2 trails at Skidaway State Park, but too swampy still – turned back about halfway.
Day 9 – Wednesday- Fort Jackson & Forsyth Park
Quick tour of Old Fort Jackson.
Forsyth Park
Day 10 – Thursday – Hilton Head
Drove up to Hilton Head for a day at the beach.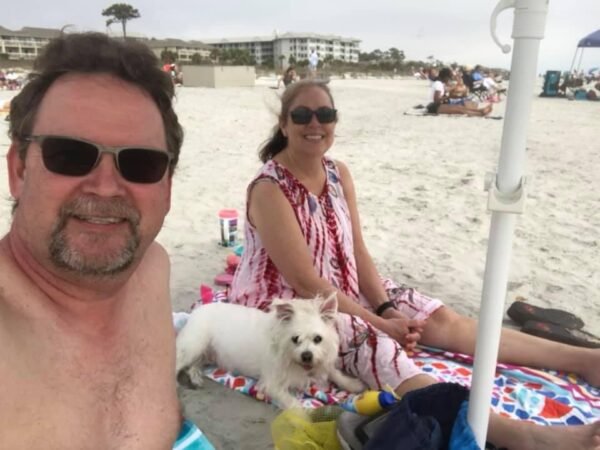 Day 11 – Friday – Selma, NC
RVacation Campground
Day 12 – Saturday – Alexandria, Va
Finally got to Alexandria, VA. Boondocking via Harvest Host at Port City Brewing for the night.