Croatia 🇭🇷
Our Croatian meal was Croatian Pasticada (Beef Stew), Gnocchi, and Croation Krostule (Sweet Pastry Knots). The "stew" was beef roast cooked with parsley root, carrots, celery root, plums, figs, apples, red wine, cooking chocolate, mustard, bay leaf, thyme and rosemary. When done, the roast was removed, cut in the pieces and everything else was pureed in to a thick sauce to put on top of the roast and gnocchi. It had a great flavor but not what I would call a stew. 🙂 We made the gnocchi from scratch. The recipe called for regular flour so we think this is why it was kind of mushy. Other recipes used potato flour so if we make gnocchi again we will try potato flour. We ended up browning it in a pan and then it had a more appetizing texture. The pastry knots were sweet and crunchy. Delicious.
Croatia has many beautiful areas such as the small town of Pula. Pula is known for it's beautiful beaches and ancient Roman Amphitheater. The Plitvice-Waterfalls in Jezera National Park look amazing. The Game of Thrones HBO series was filmed on the coast of Croatia in Split and Dubrovnik. Some of of the filming areas can be toured.
Dalmatian dogs originated in the region of Dalmatia, Croatia. Dalmatian puppies are born white, and the spots develop a few weeks after birth.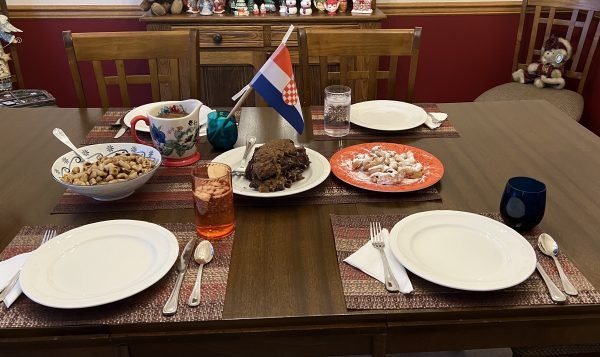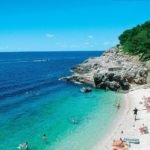 Images from: VisitCroatia, CroatiaGems, Wikipedia, CountryReports, Britannica, BoredPanda, MountainPhotography and AKC