Day One – 4/11/2010
The Trip Down
When it got to be 2 AM we decided to stop for the night to break up the trip. We finally got to Golden Strand after 9 PM on Monday.
Day Two – 4/12/2010
Golden Strand
What a trip! Dani failed to mention the brakes were making noise on the Celica before we left, so we had to baby the brakes on the way down and pick up some tools and parts when we got there. Pulling into the Walmart parking lot with the brakes squealing and parking next to a truck with a huge gash down it's side make for some comic relief! Unfortunately, when Rob tried the remove the wheels, he hurt his back, so we ended up taking it to a shop to replace the brakes – guess we'll just have to wait at a Tiki bar while the work is completed!
Day Three – 4/13/2010
Cape Hatteras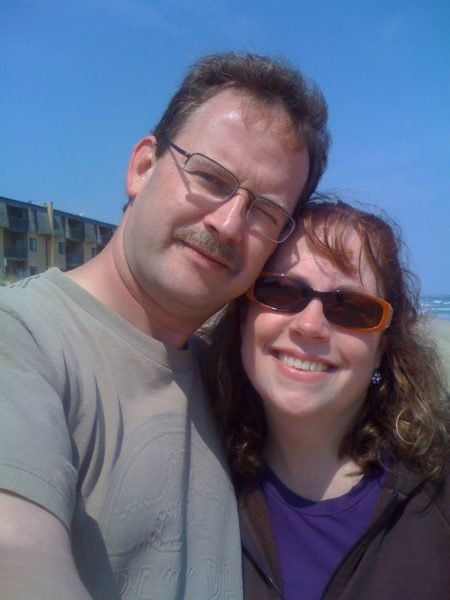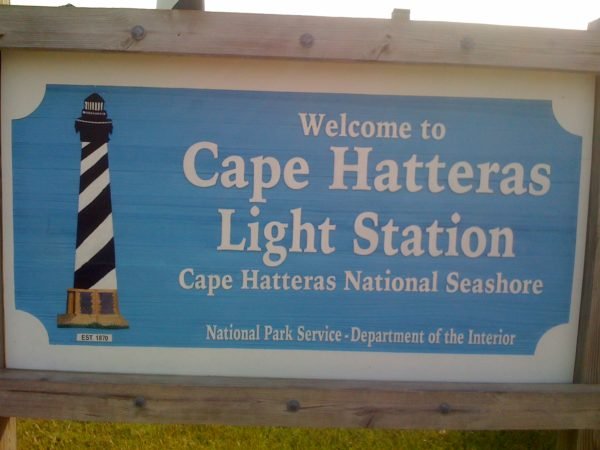 The Lighthouse Photo
Back before phones had front-facing cameras, you had to flip your phone around and do a "blind selfie". We had so much trouble (and laughs) trying to get a picture of us where Rob's head wasn't blocking the lighthouse!
Alien Life!!
A unique road-side attraction! Looks like it had been abandoned for awhile though.
Frisco Native American Museum
This place was very run down – they obviously didn't get a lot of visitors or funding. Very sad.
Heading Back to Hotel and Dinner
Eating dinner with the sharks!
Day Four – 4/14/2010
The Pub Crawl
We decided to walk down the beach to the fishing pier – it didn't look that far away – then stop at a couple bars on the way back. Well, that walk down the beach was a lot farther than we thought, but the alcohol warmed us up quickly! 🙂
The bar with the sea shells embedded in acrylic was actually the inspiration for our bar!
Day Five – 4/15/2010
Jockeys Ridge State Park
Lots of families out here flying kites – you can see why the Wright Brothers chose this area for test flights!
Wright Brothers' Memorial
Interesting to see where the Wright Brothers made their first flights!
Dinner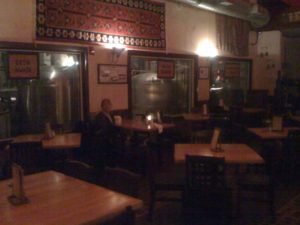 Day Six – 4/16/2010
Sunrise on the beach. Look at that hi-res with my Blackberry phone's camera!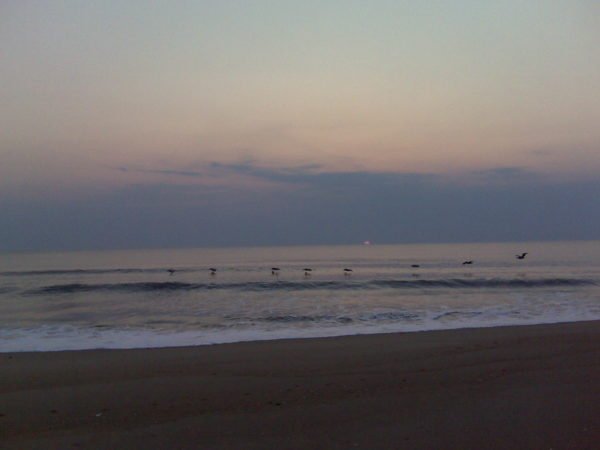 Nags Head Woods
Peaceful Nature Preserve
Day Seven – 4/17/2010
Heading Home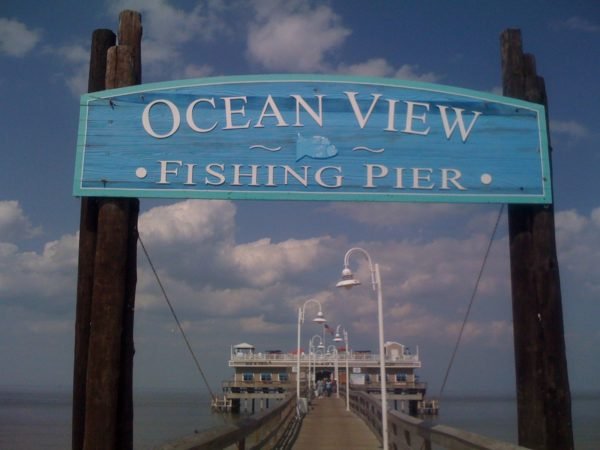 Yorktown
Quick stop in Yorktown for some lunch. Little did we know this would become a favorite stop of ours for the next few years! 🙂