Day One
Flew out of Cleveland Hopkins Airport to Miami, FL on JetBlue Airlines. This might be our new favorite airline – very comfortable seats and great service! Haven't been to Hopkins since they finished some of the renovations – there were some very nice murals on the floors.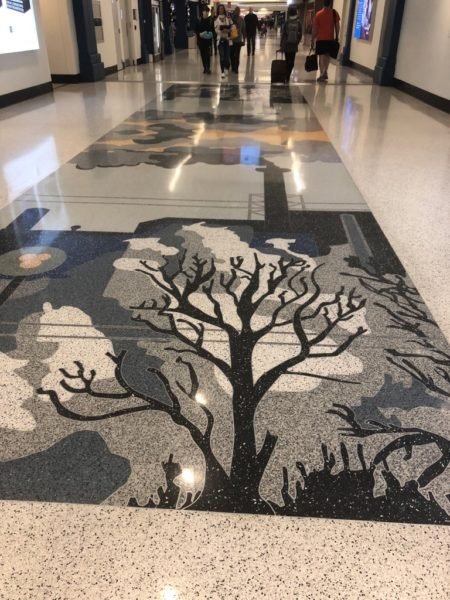 Our dear friend, Cindy Gifford, volunteered to be our personal shuttle service, tour guide and hostess during our time in Miami. After picking us up at the airport, Cindy took us for breakfast at _____________, then dropped us off at the cruise terminals.
Check-in was fairly smooth, although Rob had started feeling a bit sick, so was a bit nervous about the health screening and tried not to sniffle or cough too much while checking in.
Geeking-out started almost immediately when seeing that even the elevators had been redecorated to look like turbolifts!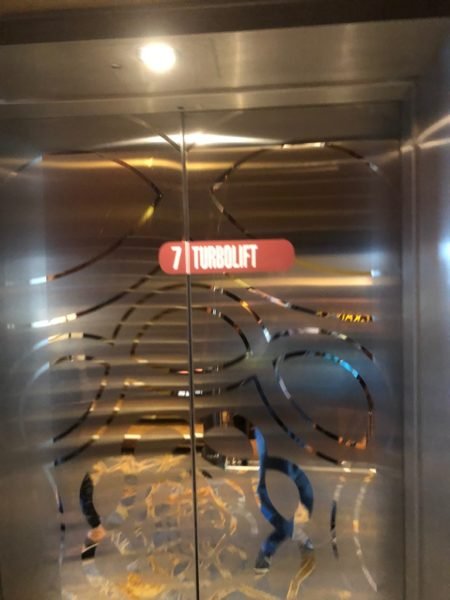 Did a quick tour of the ship while our room was getting ready and stopped by Quark's City Bar for a themed beverage served in a Horga'hn (a traditional fertility symbol from Risa)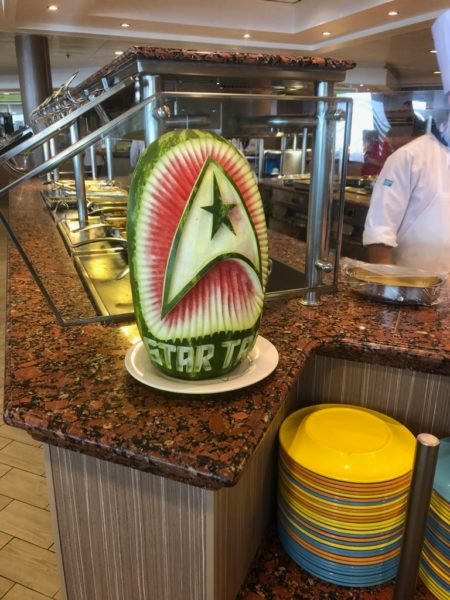 Entire cast of Star Trek the Cruise III were introduced at the Launch Party on the pool deck.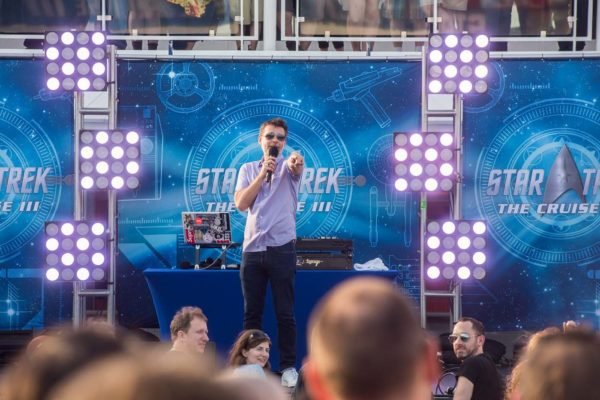 Sunset dinner on the aft dining deck and a couple more Star Trek themed drinks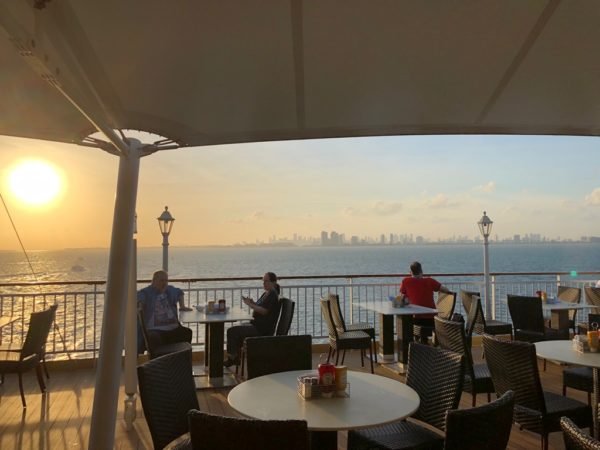 Activities for the night included the Welcome Show, featuring Thomas Dolby, a Star Trek themed Family Feud gameshow – Deep Space Nine vs. Discovery – and the Pajama Jam party (we didn't get a picture of us in our "pajamas", but they were the same uniforms we wore for our Halloween Party). Btw – check out those cool Star Trek nails Betsy had done for the cruise! 🙂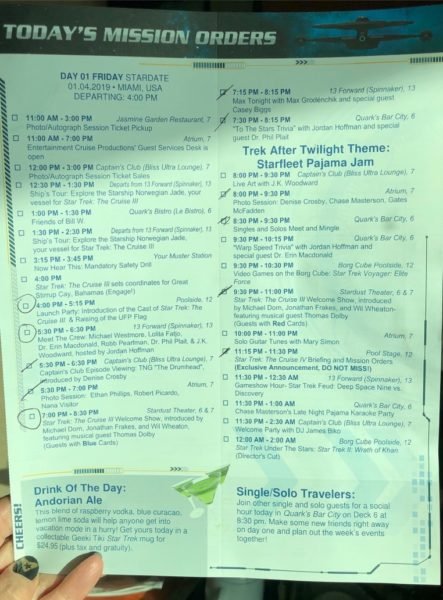 Day Two – Jan 5
Our first stop was at Great Stirrup Cay – a small island in the Bahamas owned by the cruise line. We were supposed to go snorkeling, but it was a bit chilly and windy, so we just hung out on the beach and at the bar, doing a bit of shopping at the market. During lunch, it started pouring rain, but cleared up quickly.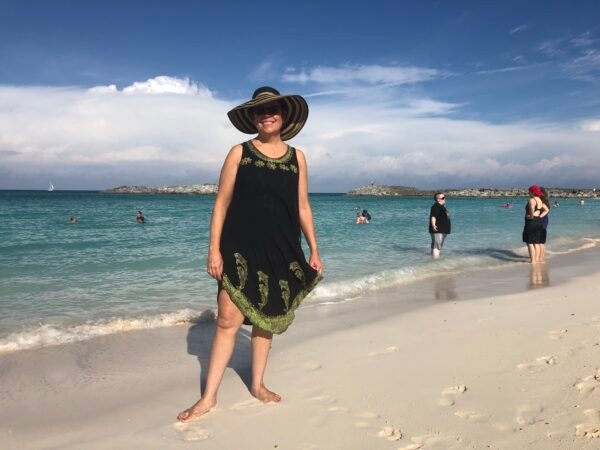 We went back to the ship, attended a panel with the Discovery crew, checked out the ST-themed casino, then the Mirror Universe showcase. That night was Q's psychedelic costume party.